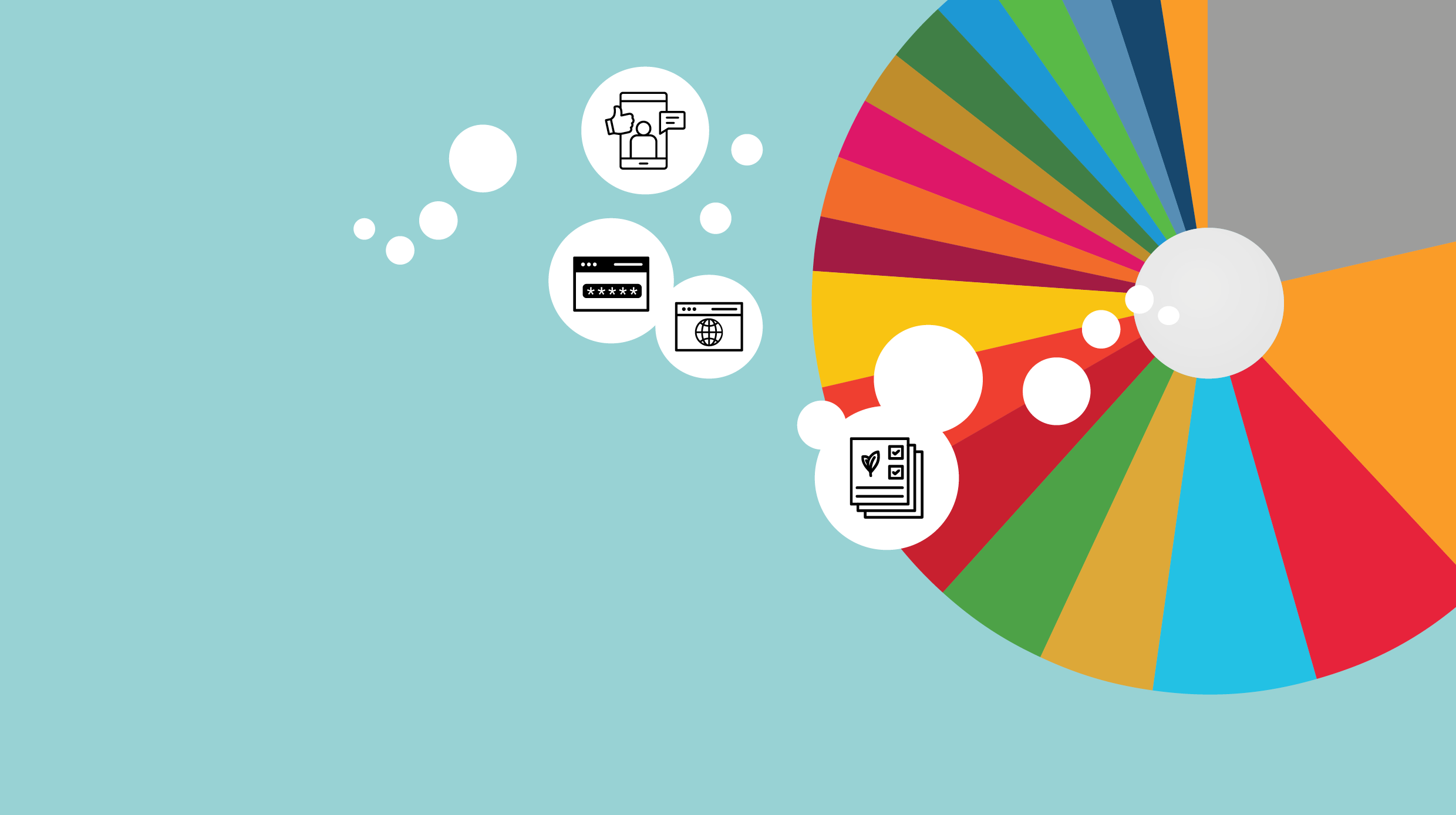 Potential analysis for your SDG communication
Make your sustainability (properly) visible
In everyday business, it is often difficult to understand whether the SDGs are being considered and communicated. Analyze your sustainability communication with artificial intelligence and develop the hidden potentials.
The Heidelberg-based companies Kybeidos and GutAgentur are launching a new, exciting joint offer that meaningfully combines two TOP topics of our economy as well as society: "AI meets sustainability". It is primarily aimed at companies that want to do business sustainably and at the same time report on it in a targeted manner in their various communication channels and media with the right priority. Using the AI analysis provided by Kybeidos, companies can identify which Substainable Development Goals (SDG) have already been addressed and to what extent - and which have been communicated with too little or the wrong priority. GutAgentur's communications experts then identify optimization opportunities for your corporate communications.
Do you know your SDG status?
Procedure of a potential analysis
A linguistic analysis (NLP) of relevant texts of your external communication with regard to SDG goals (e.g. CSR report, websites, intranet, social media channels) is performed.

We offer you a way to analyze your selected texts and provide you with tailored results on

Which SDGs you could most authentically represent based on your current corporate communications: what are your heart issues, your core business and where are there authentic points of connection?
Whether you are really "doing justice" to your selected SDGs on a variety of communication channels: have you joined the fight against poverty, but are you predominantly talking about your solar installation?
---
With the help of a simple, visual representation, you can get an idea at a glance of the topics and goals on which you are currently really positioning yourself.

We combine green and digital for you.

We take artificial intelligence and use it for good: we show you on which topics you are really currently positioning yourself and thus protect you from greenwashing. Our analysis scans all existing texts and assigns them to our SDG indicators. Your result is neutral, transparent and at the same time holds a mirror up to your company: this is how you are perceived by others.

The dashboard can do even more: sustainability is a fuzzy term for many. See through our analysis where you have real points of contact to the topic and can position yourself authentically. We can see at a glance whether your promises match your communication.
---
In the subsequent consultation, recommendations for action and hidden potential are identified.

Let us develop a communication strategy together that does justice to your SDGs as well as your real sustainability measures.

Today, sustainability is much more than "do good and talk about it". It is the commitment to integrate sustainability into the DNA of the company. It's the pioneering work you do to ensure your core business, product or service leaves a more socially and environmentally sustainable footprint on the world. We help you transparently build communications across all channels that credibly communicate your progress on sustainability to the right people.
---
Download

SDG Potentialanalyse mit KI
We are looking forward to meeting you!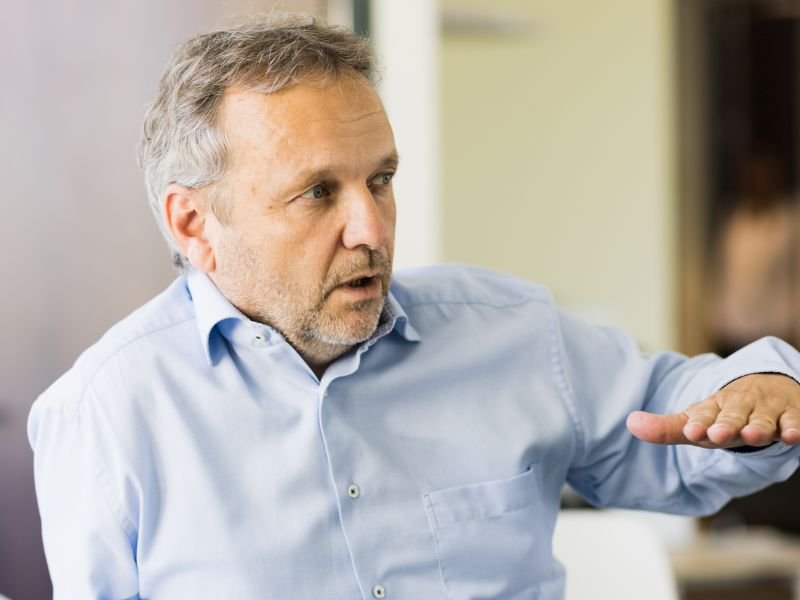 Stephan Frenzel
Geschäftsführer und Lead Consultant
Er studierte Architektur und Philosophie und lernte SAS am Uni-Rechenzentrum Heidelberg. Sein Studium finanzierte er mit einem IT-Job bei einer jungen Heidelberger IT-Beratung. Nach einigen Jahren übernahm er dort die Verantwortung für mehrere Kunden im Finanzsektor. Dann bekam er das Angebot, den Geschäftsbereich in ein eigenes Unternehmen auszugliedern – der Startpunkt von Kybeidos. An seiner Arbeit schätzt er vor allem eins: am Ende des Tages direkt Feedback vom Kunden zu bekommen. Und zu sehen, dass man tatsächlich Business-Value und einen Mehrwert schafft.