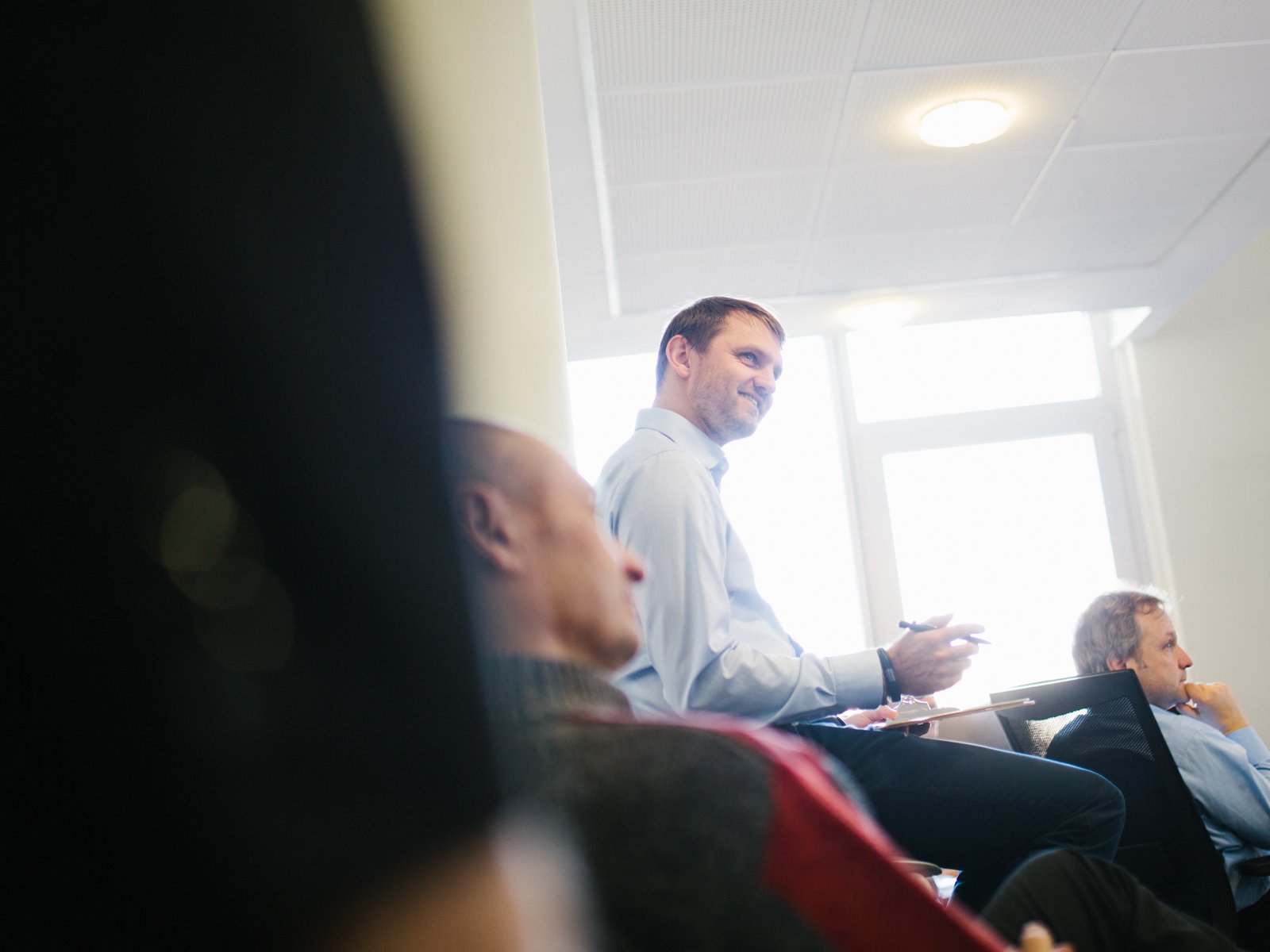 Be kybeidos
About us
When people and things are intelligently networked, they integrate themselves into cross-company processes based on the concept of data rooms. This creates numerous new opportunities for companies to create value.
Whether sensor data in the automotive industry, data on sales transactions in online retailing or for risk assessment in the financial environment - data accumulates everywhere. But how can information be extracted from it and new analyses and services be built on it? How can data be collected, combined and evaluated to create targeted results or added value?
Turning large amounts of data into Smart Data requires comprehensive knowledge of methodology, IT architectures, data management and analytics. Kybeidos has been involved in big data and predictive analytics projects for over 20 years.
Our methodology is based on the goal and benefit of a project. Which technology and method is appropriate for which task? In order to find out, we do our utmost to understand the business processes and the IT environment of our customers. And we make preliminary considerations together - for example in use case workshops or proof of concepts. Whether consulting, development, training or support: you can count on us!
You want to know more? We look forward to hearing from you.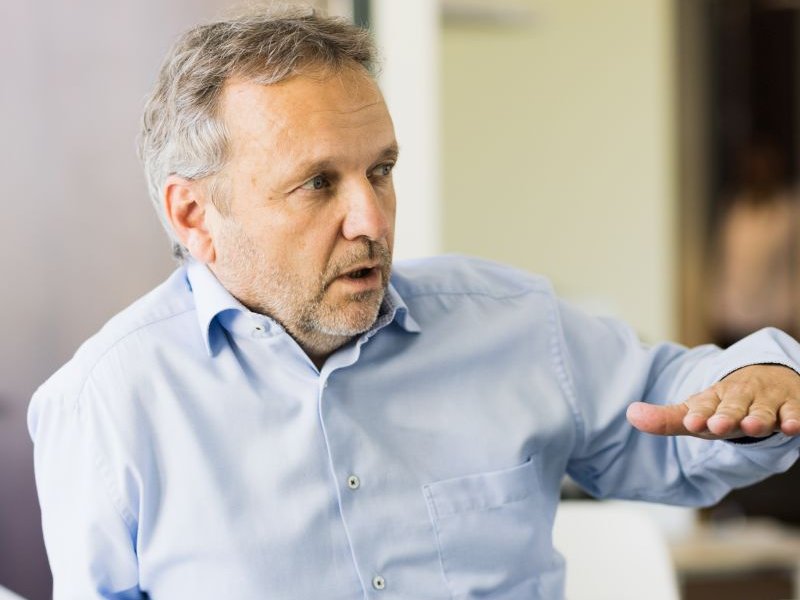 Stephan Frenzel
Managing Director and Lead Consultant
He studied architecture and philosophy and learned SAS at the Heidelberg University Computer Center. He financed his studies with an IT job at a young Heidelberg IT consultancy. After a few years there he took over the responsibility for several clients in the financial sector. Then he got the offer to spin off the business unit into his own company - the starting point of Kybeidos. There is one thing he appreciates most about his work: getting direct feedback from clients at the end of the day. And to see that you actually create business value and added value.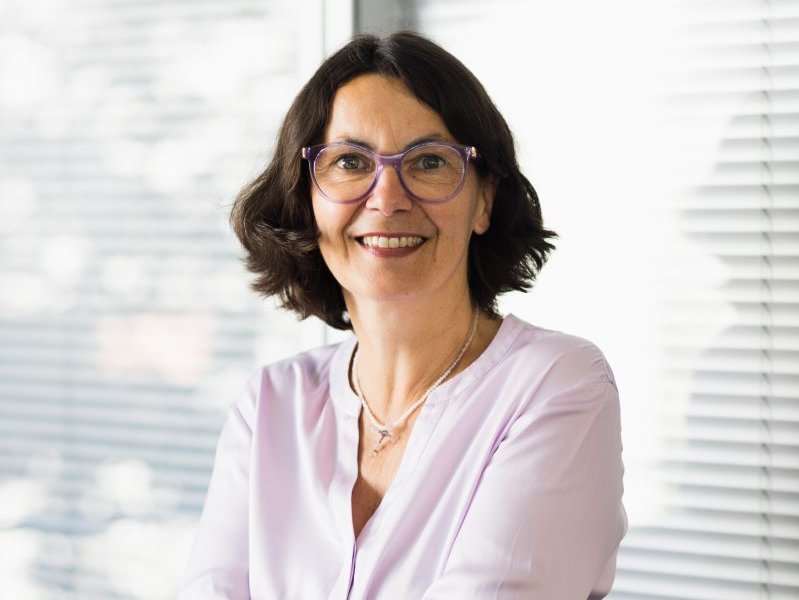 Sabine Hohr
Head of Human Resources
Member of the Executive Board
After starting her career in a French pharmaceutical group, the HR specialist and trainer gained HR experience in the mechanical engineering, banking and IT sectors.
During a family phase lasting several years, Ms. Hohr devoted herself to her three daughters, and her return to work was combined with a compact course of study in HR. Ms. Hohr prefers to work in networks and sees great potential for the working world in this. With gratitude, as she says, she experiences maximum freedom at Kybeidos.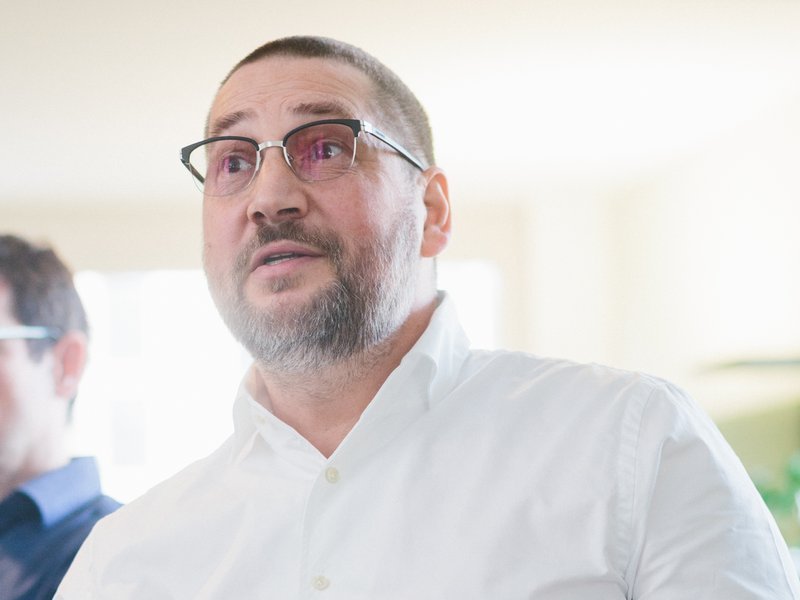 Patrik Bannholzer
Head of Consulting
Member of the Executive Board
The graduate computer scientist has a broad IT spectrum and knowledge: starting with architectures up to business analyses. In his long career he has already carried out successful projects in all industries. He is always happy to be involved when it comes to advising customers, familiarizing himself with new topics and creating good solutions.