Open Source for Big Data
Open Source as an alternative to standard applications
Whether Python, Hadoop or Spark - Open Source in the Big Data environment is enterprise-ready! We support our customers in evaluation, installation, development, operation and maintenance.
In addition to the established standard technologies, open source is playing an increasingly important role - also at Big Data. Freely available software has long outgrown its infancy and is a real alternative for data storage, processing and evaluation. For companies, it is therefore important to clarify which software is the right one for their purposes, how to ensure internal know-how development and how to integrate it into existing processes.
We know about the advantages of open IT applications: Open source software for Big Data is mature. It is not only very popular with young IT specialists, but above all it offers flexibility. Because companies do not have to tie themselves to a specific provider and can start right away. In many cases, installation is free of charge and still enterprise-ready. Many products also offer optional support with professional maintenance.
Would you like to get an idea of how open source applications can be structured in the big data area? Then read more about our own platform VDPP, which is based on open source solutions. It is a blueprint with which we would be happy to go into a proof of concept or cooperation with you.
The advantages at a glance
test prototypes and ideas flexibly and quickly.
implement applications on-premise, migrate to the cloud and maintain.
combine additional software solutions and standard products.
support end users in the structured and methodical creation of their reports and processes.
ensure that valuable knowledge about the open source solution is passed on to users and IT experts in your company.
---
| | |
| --- | --- |
| | We have always been enthusiastic about the latest Big Data technologies and solutions, their implementation and practical use. We are an inquisitive team that collects open source know-how in many prototypes, projects and our own developments - again and again. And we remain enthusiastic and interested. Thanks to our eagerness to learn and our practical experience, our customers can count on us for every open source project. |
---
Languages
Data Science and Analytics
Besides Open Source for Big Data
we also know tools like
Big Data platforms
NoSQL databases
Sprachen
Big Data Plattformen
Cloudera Distribution for Hadoop (CDH)
Hortonworks Data Platform (HDP)
Big Data
Data Science und Analytics
Pandas
NumPy
TensorFlow
scikit-learn
NoSQL Datenbanken
Neben Open Source für Big Data kennen wir auch Handwerkszeug wie
---
You want to know more? We look forward to hearing from you.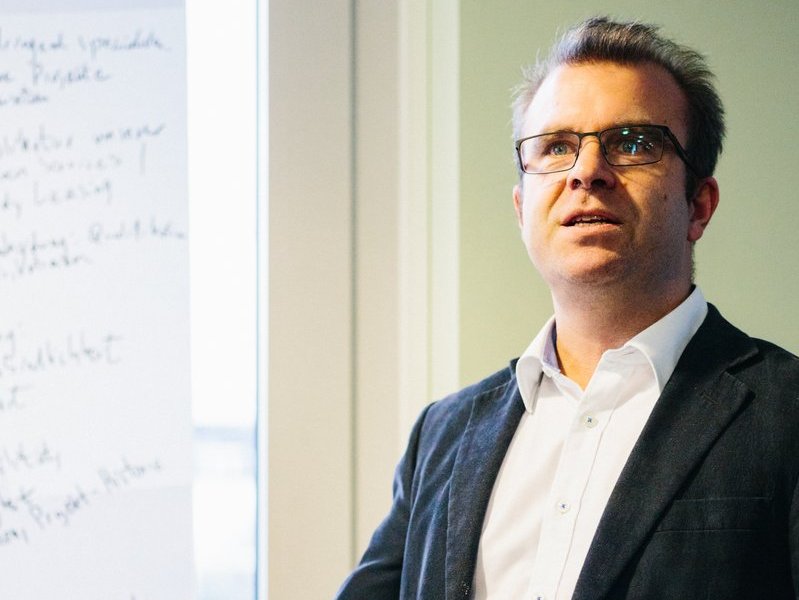 Martin Haffner
Lead Consultant Cloud
Team Cloud & IoT
The studied medical computer scientist has been dealing with the topic of data analysis for decades. He has worked with customers from all sectors, most recently increasingly in the life science and retail sectors. At Kybeidos, he is an expert in Big Data and Analytics. Beyond work, he leads a gospel choir and is an expert in board games.