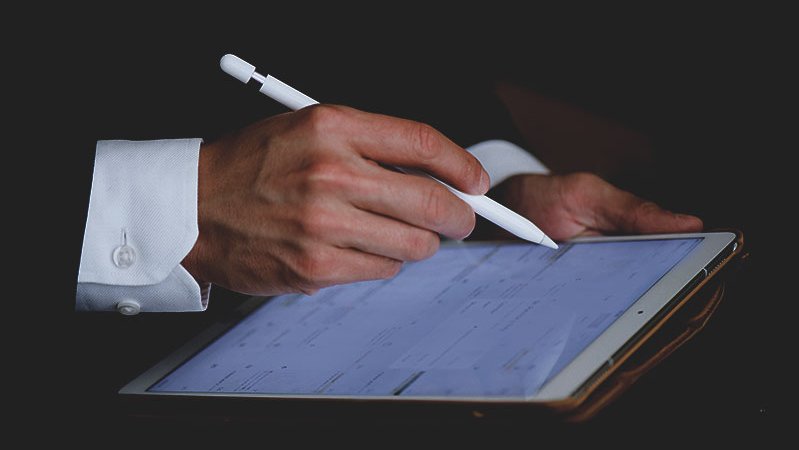 Supporting compliance requirements with NLP
Better management of governance, risk and compliance
Our speech analytics methods allow you to take a complete look at the documentation of your systems and processes as well as the communication in your company.
The St.Gallen Management Model shows very clearly that a company is confronted with compliance issues at all levels - whether at the normative, strategic or operational level.

Our AI solution provides managers and departments with a permanent, real-time check on your focal points. Mitigate your risks now, meet availability and compliance requirements, and significantly reduce your efforts and costs.
Our GRC solution provides additional AI-based metrics for your risk models that help you meet increasing GRC management requirements - today and into the future.
Dr. Omid Momen, Kybeidos, Senior Consultant for Governance, Risk and Compliance
Speech analytics: Natural Language Processing
Kybeidos' AI services use NLP methods to evaluate your texts from different sources and formats according to your criteria in a targeted, structured and automated manner. As a result, correlations, risks, opportunities and trends are identified. These findings are used specifically to optimize processes or decisions. Multilingualism is no obstacle for us.
Overview:
Sources: DMS (Sharepoint ...), Inter-/Intranet, Chat, Mail, Telephony, Specialist systems ...
Formats: Voice, Pdf, Excel, Email ...
Languages: German, English ...
Benefits for the departments
Your advantages:
Reduce processing time by approx 90%
Reduce costs by approx 80
Reduce risks by approx 20
Increase accuracy by approx 25
Increase consistency by approx 50
Provision of real-time reports
Through automatic detection of:
Risks
Anomalies
Future commitments
Renewal and expiration dates
* Percentages: Study EY
We have tested our solution for the following regulations and codes as examples:
Download

German Public Governance Model Code

(D-PCGM)
Download

Guide to climate-related and ecological risks

(ESG)
Download

Sustainable Development Goals

(SDG)
Download

New Urban Agenda of the Unitied Nations

(H III)
Lean AI services "made in Germany
Applicable to any text-, language- and
and image-based processes and documents
Can be integrated into your environment
Development partnership possible
Flexible for individual UseCases
Use case can be quickly tested for your
company testable
(no experimental projects)
Proof of technical feasibility
utomated detection of risks / violations
greater than 90%
Uniform, structured, permanent
Basis for process and
risk analyses and reports
Immediately identify risks, comprehensively
reduce manual efforts comprehensively
Scope:

ca 1,5 days (depending on the topic and participants)

Contents:

Identify concrete needs
Describe use case and benefits
Define content, structure and procedure

Goals:

Clarification of requirements, definition of responsible persons and involved contact persons
---
Scope:

ca 15 days, depending on use case and desired customizations (environment, NLP services, reports)
development partnership possible

Contents:

Make Kybeidos' VDPP PoC environment flexible to use and integrate for the selected use case
Have standardized NLP services
Create first standardized reports

Goal:

Solution for selected Use Case successfully applicable
---
Download

Flyer

VDPP - Dienste und Plattform für Smart Data & Wissensmanagement
We are looking forward to meeting you!