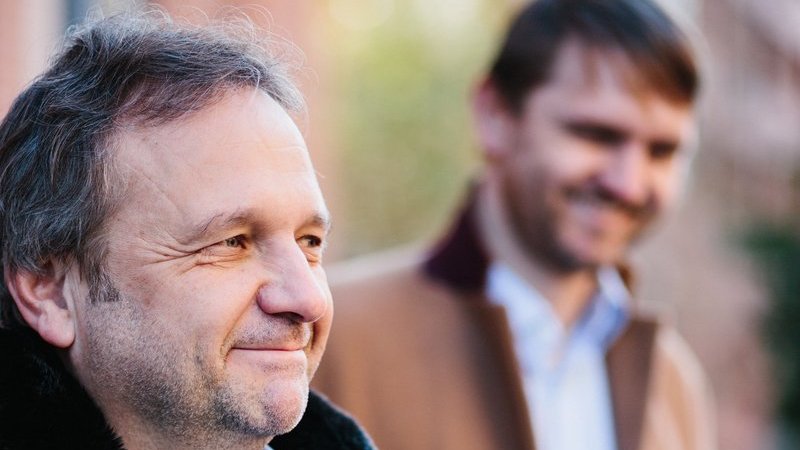 Partnerships & Cooperations
Exploiting potential together
Whether traditional partnerships with software manufacturers or forward-looking development cooperations with research and medium-sized businesses - we build on strong alliances and thus offer you optimal consulting and solutions.
Do you work in the fields of software, innovation, research or industry and do you have ideas to create something together? Please feel free to get in touch with us.
Karsten Wohlgefahrt, Head of Sales and Marketing
Whether microservice architectures or Industry 4.0 - today IT and digitization projects are very complex and comprehensive, customer needs and requirements are increasing. Reliable partnerships and cooperations are therefore essential: They ensure that we can provide our customers with the best possible advice in all areas and offer them solutions of the highest quality throughout.
We rely on strong alliances and combine our expertise with state-of-the-art tools and valuable knowledge. We always have one thing in mind: the new paradigm of interactive value creation and open innovation. Because new ideas and solutions can only be created through dialogue and creative exchange.
A small extract of our strongest connections
We are an excellent SAS partner. This means: You can be sure that we have been consulting and implementing SAS technologies for decades. We support you in all SAS projects at the highest level. Learn more.
Big Data projects place high demands on the derivation of architectures from the understanding of business processes. This is where the tools of the BoC-Group are very valuable to create a secure basis for your innovation projects. Therefore, we are looking forward to further expand the rather fresh partnership with the BoC-Group.
Important hosting partner is Boreus. We have a trustworthy cooperation with the state-of-the-art data centre, which strengthens each other: Boreus provides the infrastructure, we provide our consulting and development expertise. Find out more.
We are enthusiastic about the future and work on tomorrow's developments and solutions, for example with major research institutions such as the German Research Center for Artificial Intelligence (DFKI), Fraunhofer Institute and NEC Research. To our current industry 4.0 project "Akzent4BaSys".
Users in medium-sized businesses and industry
GS Kunststofftechnik is one of the oldest industrial companies in Germany and is a smart player in the management of its production infrastructure in terms of predictive maintenance - and we are involved as an AI technology partner.
Further cooperations with IT and technology consultancies as well as universities and colleges complete our network.
We are pleased about your interest in cooperation!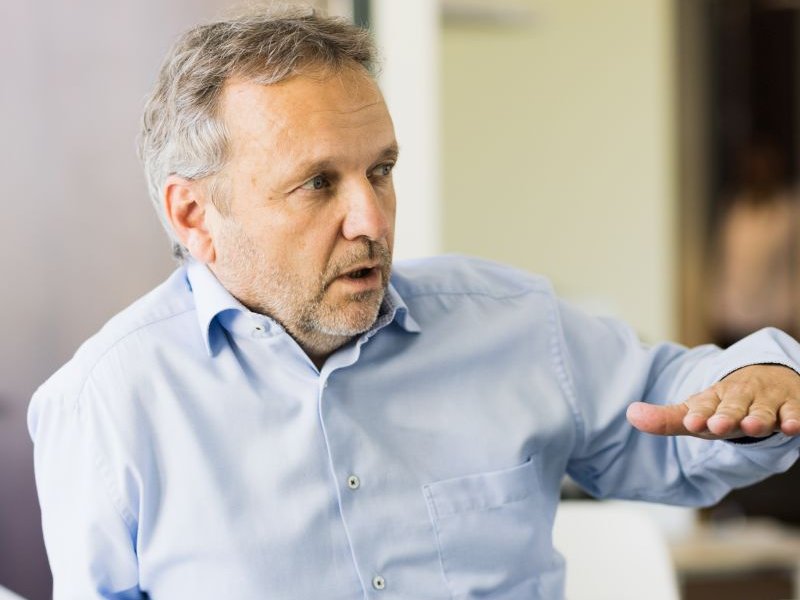 Stephan Frenzel
Managing Director and Lead Consultant
He studied architecture and philosophy and learned SAS at the Heidelberg University Computer Center. He financed his studies with an IT job at a young Heidelberg IT consultancy. After a few years there he took over the responsibility for several clients in the financial sector. Then he got the offer to spin off the business unit into his own company - the starting point of Kybeidos. There is one thing he appreciates most about his work: getting direct feedback from clients at the end of the day. And to see that you actually create business value and added value.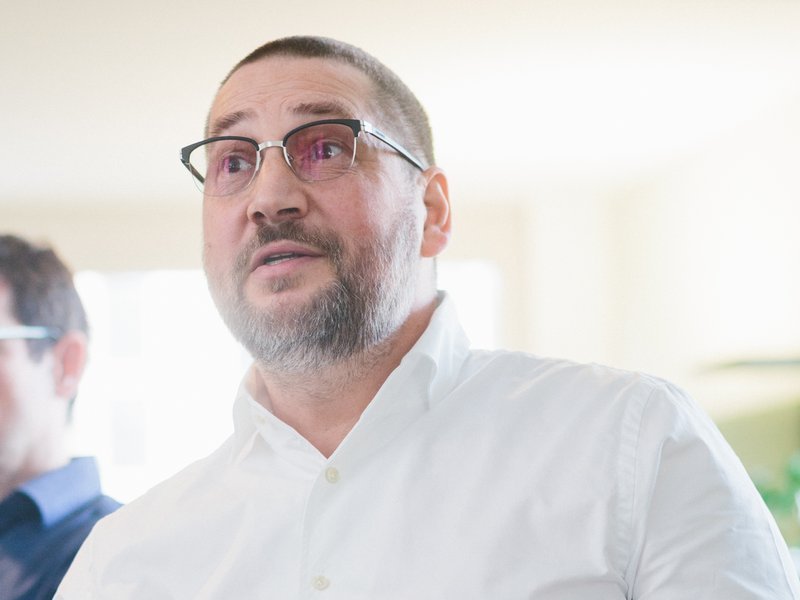 Patrik Bannholzer
Head of Consulting
Member of the Executive Board
The graduate computer scientist has a broad IT spectrum and knowledge: starting with architectures up to business analyses. In his long career he has already carried out successful projects in all industries. He is always happy to be involved when it comes to advising customers, familiarizing himself with new topics and creating good solutions.